Solar Consultancy
& Advisory Services
The Challenge
01
The Dubai Clean Energy Strategy 2050 identifies 2 targets, firstly to increase the share of renewable electricity produced to 1% by 2020 and 5% by 2030. With a keen eye on increasing the emirate's contribution toward the battle against climate change, there is a looming challenge for the city's largest energy consumers to make significant alterations to the way they consume power and the
manner in which it is generated.

Operating in the high consumption manufacturing industry, NAFFCO are one of a number of businesses taking positive strides towards meeting the challenges at hand.
The Opportunity
02
Over the past few years there has been incremental adoption of solar technology across the region, particularly in Dubai as a result of factors including rapid technological advancement, falling
installation costs and government endorsement.

As a result, there is a clear opportunity for prominent organisations such as NAFFCO to set the standards and act as leaders within the Emirate for solar adoption. NAFFCO identified an opportunity to drive towards cleaner energy sources, seeking the services of an external contractor to implement rooftop solar panels at their Jebel Ali site.
The Solution
03
Having identified a contractor for their solar project, NAFFCO employed the services of Dubai Carbon on a consultancy basis. The project was focused on the design, development and implementation phases of NAFFCO's 1.5MWp solar rooftop project, with Dubai Carbon's support in ensuring the project followed the latest international standards for clean electric power generation.

Dubai Carbon performed a technical assessment of the NAFFCO site, including conducting an in depth feasibility study. The organisation also worked to obtain the necessary approvals from the relevant authorities ensuring compliance with all outlined standards and frameworks throughout.

Finally, as with all projects managed by Dubai Carbon, the organisation ensured the NAFFCO Solar Rooftop Project was strategically and intrinsically aligned with global standards for solar operations and reporting.



Featured Experts
04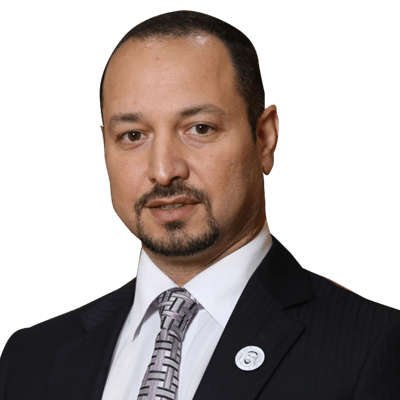 Tai AlKhairi
Project Manager
Project Details
05
Project Size (AED K)
: 60,000
Percentage of Participation of Company in Project (%)
: 100%
Duration (Months)
: 6 months
Project Completion (Month/Yr)
: August 17